T
he 
San Francisco Municipal Railway
 (
SF Muni
 or 
Muni
) is the public transit system for the city and county of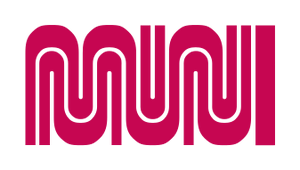 San Francisco, CA. In 2006, it served 46.7 square miles (121 km
2
) with an operating budget of about $700 million. In ridership Muni is the seventh largest transit system in the United States, with 210,848,310 rides in 2006 and the second largest in California behind Metro in Los Angeles. With a fleet average speed of 8.1 mph (13.0 km/h), it is also the slowest major transit system in America.
Muni is an integral part of public transit in the city of San Francisco, operating 365 days a year and connecting with regional transportation services, such as Bay Area Rapid Transit(BART), SamTrans, and AC Transit. Its network consists of 54 bus lines, 17 trolley bus lines, 7 light rail lines that operate above ground and in the City's lone subway tube (called Muni Metro), 3 cable car lines, and a heritage street car line known as the F Market & Warves. Many weekday riders are commuters, as the daytime weekday population in San Francisco exceeds its normal residential population. Muni shares four metro stations with BART. Travelers can connect to San Francisco International Airport and Oakland Internation Airport via BART.
Muni routes operate on a schedule of sorts, with some routes operating 24 hours a day. The frequency of service may vary significantly from the schedule – a subject of frequent commentary by the systems' critics. Trip planning has been made easier, however, by the implementation of GPS monitoring for most routes through Next Bus. Electronic signs on transit stops and information transmitted to mobile applications give users more accurate estimates of arrival times. December 28, 2012, marked the 100th anniversary of the system.